Setting up your trackers!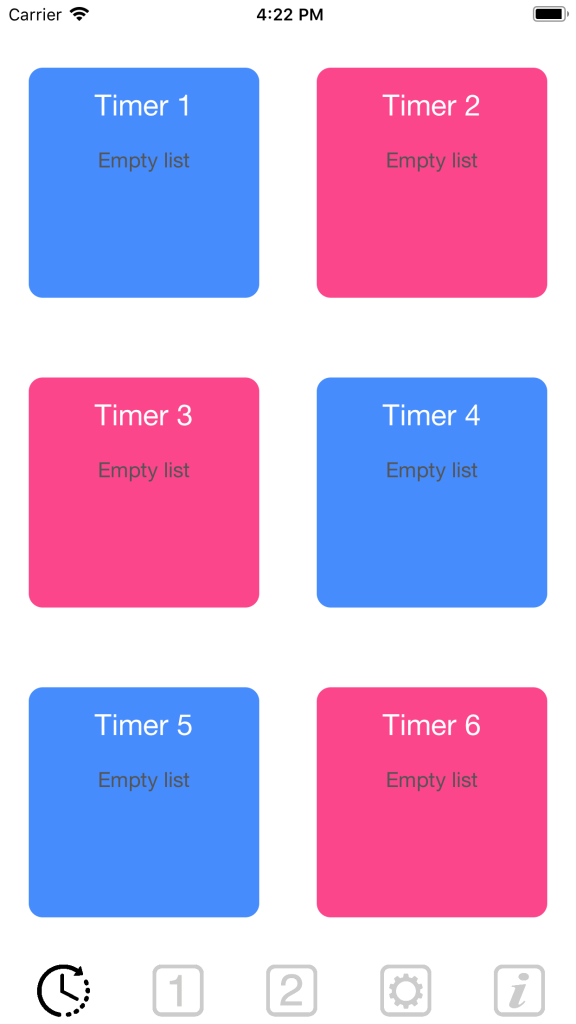 Tap on a tracker tile to set that tile up.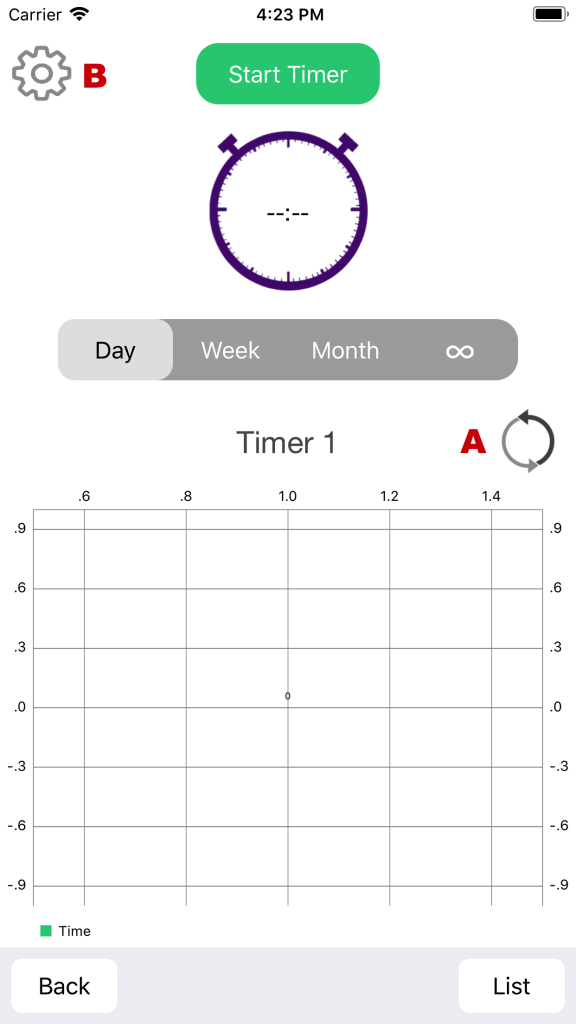 Tap A to enter / change your tile Name. You can also choose a fitting image if you like. It's optional to Tap B to customise color, font and textcolor.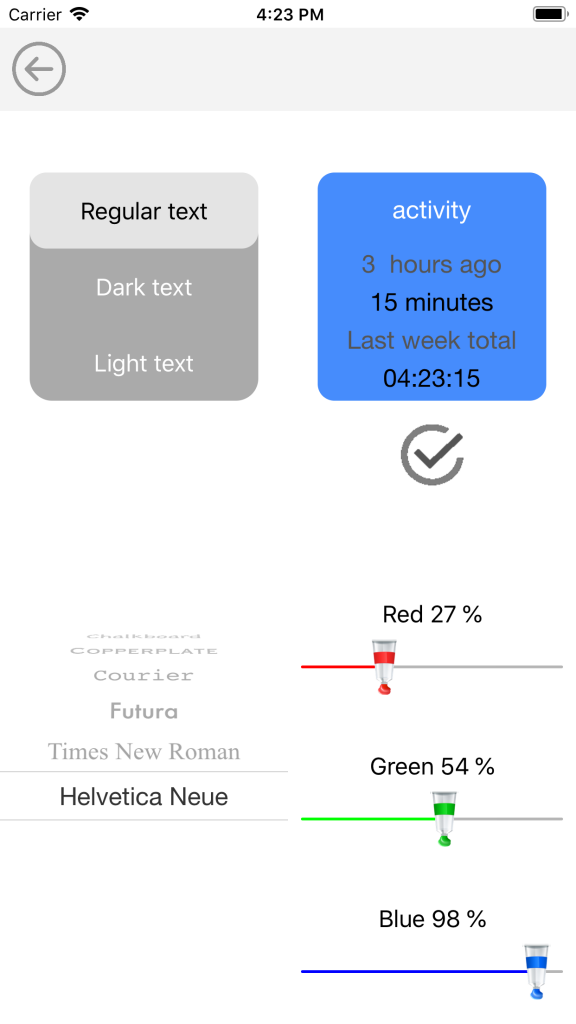 Swipe the colors to change them. If you perfer light colors you can change the text to dark. Select your preferred font. You can see that the preview changes. If you are satisfied with the result tap the checkmark.
Thats it, you're all done setting up!
Working with the time tracker:
Tap any tile to start.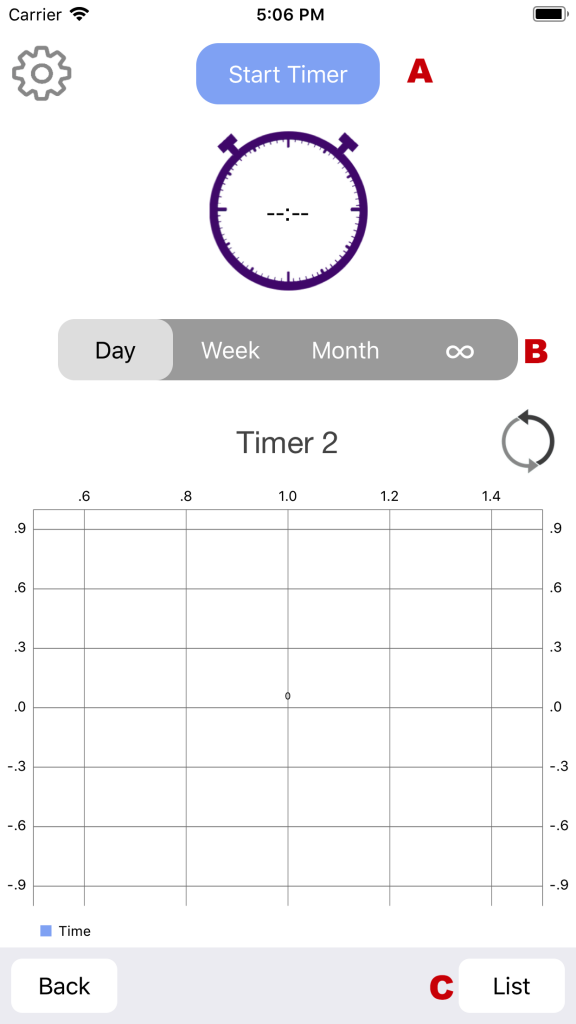 Tap A to start timer, tap it again to stop the timer, you can leave this screen or even the app, the timer will continue until you press the stop button.
You can choose if you want to see your total per day, week, month or grand total bij selecting it next to B
If you want delete times or see a list tap C.
Swipe to the left and choose delete. Or for a clean list choose "erase all"